Holiday Apartment Torre Lapillo HP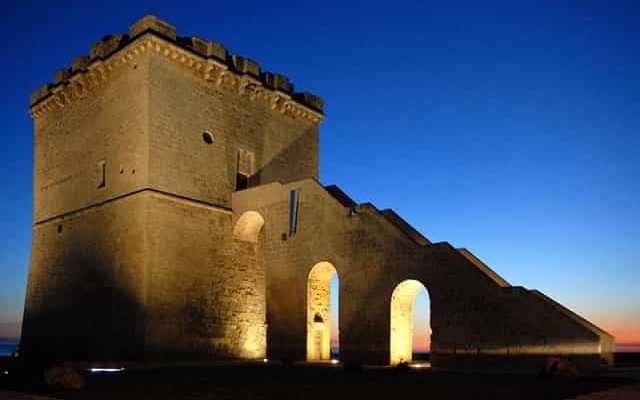 Torre Lapillo is a marina that is part of the municipality of Porto Cesareo. The town is located on the west coast of Salento, that is on the Ionian coast of Salento. The center of Torre Lapillo is about 5 km from the center of Porto Cesareo. Exactly, Torre Lapillo is located between the Punta Prosciutto beach to the north and the town of Porto Cesareo to the south. In Torre Lapillo the beach is sandy, light in color and with low dune cords. At times, the color of the sand is white, probably the whitest white of all the beaches in the world. Torre Lapillo is a bay of about 4 km completely covered with sand, partly free and partly equipped with bathing establishments that offer various services. A few rocks can be found near the homonymous coastal tower that borders the northernmost tip of the bay: starting from the tower and going north, you will find low cliff, an ideal place for those who love snorkeling.
As for the type of coast, access to the sea is gradual throughout the Torre Lapillo bay, making it definitely one of the most suitable areas for families with children. In fact, in Torre Lapillo you will have to do several meters before reaching the high water, in some cases you will have to walk in water even for a hundred meters! Torre Lapillo has been included among the 10 most beautiful unknown beaches in the world by The Guardian newspaper. Porto Cesareo's strength is its beautiful long promenade along which you can admire the wild Island of the Rabbits and behind it wonderful sunsets. One of the characteristics of the place is the presence of a very large number of fishmongers and restaurants, with a cuisine based on fish. In addition to the many fishmongers, the fish markets that start early in the morning when the fishing boats return to the port are characteristic and frequent. Along the country, Via Garibaldi, there are the most interesting shops in the place where you can buy from typical crafts, typical food products or the most beautiful fashion companies. Many shops offer SOLEMARE customers a discount percentage on the purchase of their products, among these one of the most popular and interesting is FLORIANA CALZATURE and PELLETTERIA which offers advantageous offers and additional discounts even during the sale period. a peninsula, at the end of which rises the sixteenth-century Torre Cesarea, built by Charles V. This peninsula juts out into the sea for about 300 meters, towards the islet called "Lo Scoglio" or "Isola della Scogliera". Parallel to the coast, towards the south, extends the peninsula of the "Strea"; to the west there are numerous small islands, the most important of which is the Isola Grande or dei Conigli. The coast extends for 20 km between sandy beaches and beautiful dunes, cliffs and inlets, its most important marina is Torre Lapillo.